GET MORE OUT OF YOUR CROPS.
Crop yields are an essential aspect of every farmer's day, impacting how profitable their farmland can be. Learning how to improve crop yields is key to successful farming, and access to new technologies and planting methods has given farmers an opportunity increase crop production – the key to maintaining the long-term sustainability of their farm.
Consider your crops like the ingredients in a recipe; the quality of your soil, your seeds, and your planting practices will determine the overall strength of the final product — the crops you are growing. A crop like corn benefits from using strong hybrid seed with the strength to sustain conditions and maximize yields. The science behind seeds has greatly improved, but there are still techniques and methods to increase your overall efficiency on the farm.
Plant Early, Plant Effectively
Choosing the right time to plant is often the most important part of planting. The best strategy to use to increase yields is: if your soil is ready, start planting. There are tests you can perform on your soil to see if it is ready for planting. Today's hybrid seeds create a more sustainable product, but knowing if your field is ready for early planting is just as important. Planting early can result in increased yields by taking advantage of unexpectedly early favourable soil conditions.
Practice Seasonal Soil Rotation
When you are planting season-by-season, it is important to understand how planting recurring crops can affect your overall yield. Eg planting corn in consecutive years has been proven to be less effective for optimal yields. This means that corn-on-corn planting should only be considered when your soil conditions are strong enough, or your land mass is limited. If you don't have access to either, you may need to consider planting alternative crops in alternating years — such as soybeans. Planting an alternating crop helps to diversify the demands on your soil. This results in crops that not only yield more but continually produce year in and year out.
Know The Yield Potential
It is not just enough to plan your seeds and hope for the best, you should always be sure to understand your field's growth potential. Understanding the kind of crops you're planting, and the kinds of seeds you are using are important when assessing yield potential. Crop producers typically have an estimated idea of the yield potential of their seeds. Understanding this will help manage not only your expectations but whether or not your yield potential is matching your actual production.
Always Scout Your Fields
The most sound advice you can receive about how to increase crop yields is by scouting your fields on foot. This will give you a chance to assess soil conditions, notice any weeds cropping up, and check that your crops are growing healthily. There is a lot you can miss when you are passing by your crops at high speeds, so hitting the ground and examining your crops is an important step towards a stronger crop yield.
Ensure Proper Water Drainage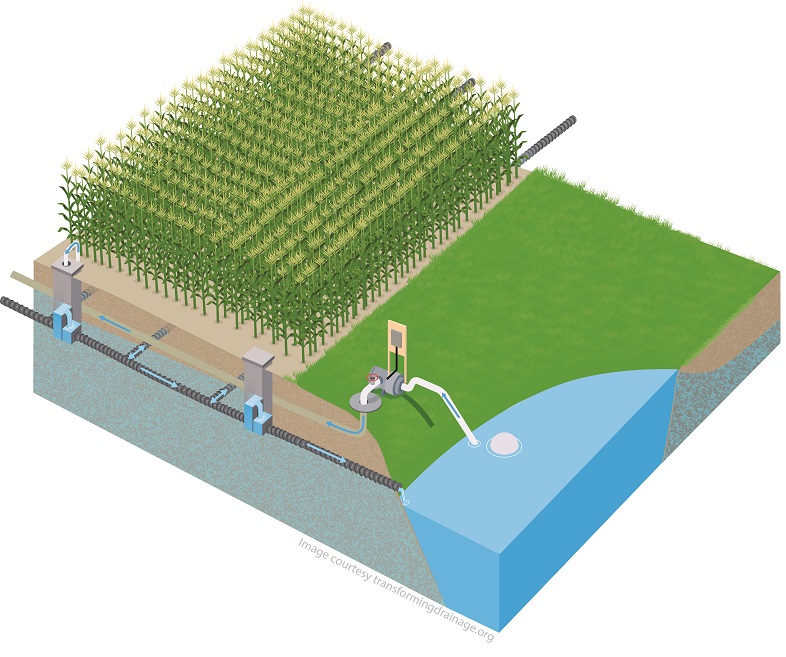 Water management is essential to crop survival and maximizing your Fields's yield potential. It's important to ensure your crop is getting enough water, but also that they aren't being over-watered. Developing a drainage system in your crops can help prevent waterlogging and salinization in your soil, both of which can stifle growth and production.
Improve market access, regulations, and governance
Improving rural infrastructure such as roads is crucial to raising productivity through reductions in shipping costs and the loss of perishable produce. Meanwhile, providing better incentives to farmers, including reductions in food subsidies, could raise agricultural output by nearly 5%.
Make better use of information technology
Information technology can support better crop, fertilizer and pesticide selection. It also improves land and water management, provides access to weather information, and connects farmers to sources of credit. Simply giving farmers information about crop prices in different markets has increased their bargaining power. https://www.youtube.com/watch?v=M7CjerBdEgw
Plant Protection
Agricultural scientists have estimated that approximately 5 percent of the crops are damaged by insects, pests and diseases. Most of the farmers in the countryside are unaware of the medicines and insecticides developed in recent years to face this challenge posed by diseases and insects. The government should maintain its own technical staff to carry out the spraying of pesticides and insecticides.